Patagonia's Worn Wear Tour will be stopping at The Brokedown Palace 11am-7pm on 26/27 April at our Boxpark , Shoreditch store and 28 April at the Spitalfields E1 Bishop's Square event space.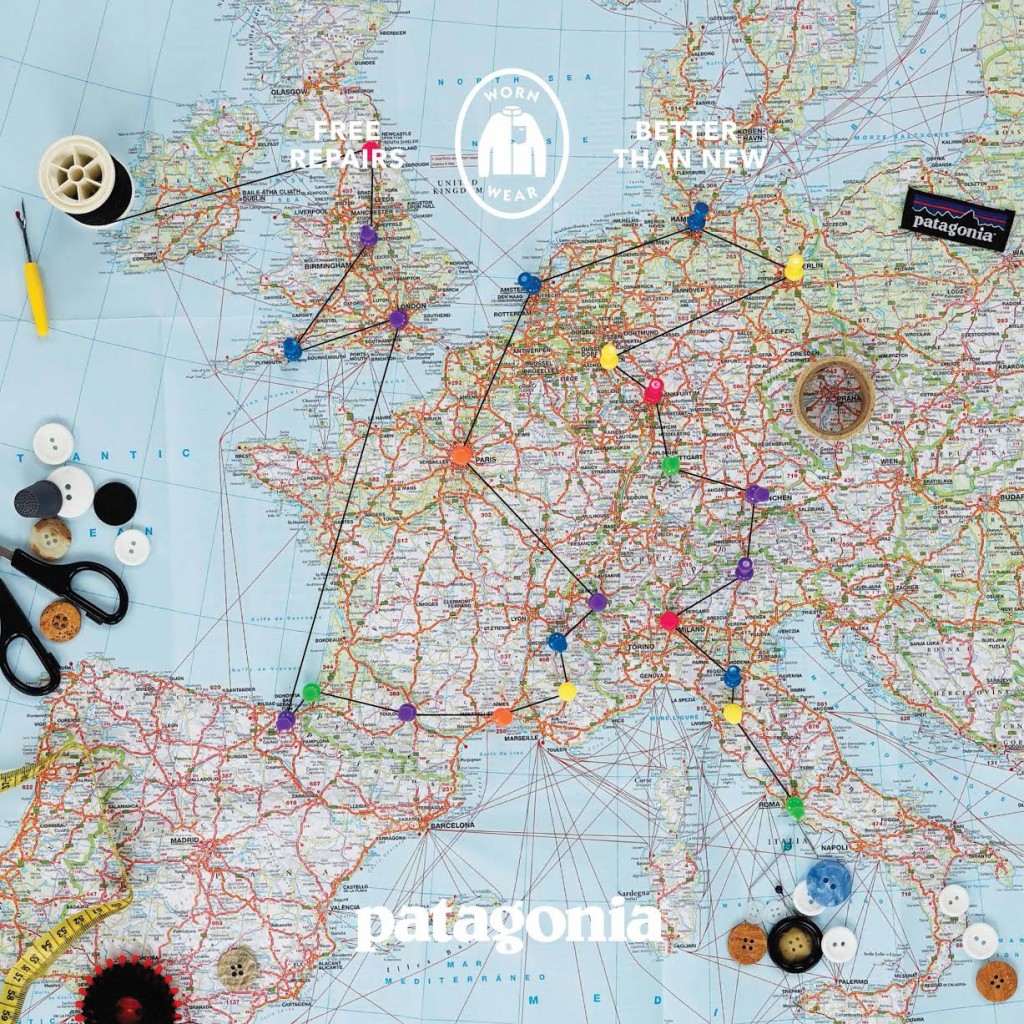 They will repair any broken garments  for free in their Worn Wear Van. Not just Patagonia clothing, but anything that needs repairing! They can only do 20 repairs in a day, so make sure you get there early.
Here's what Patagonia say, "As individual consumers, the single best thing we can do for the planet is to keep our stuff in use longer. This simple act of extending the life of our garments through proper care and repair reduces the need to buy more over time—thereby avoiding the CO2 emissions, waste output and water usage required to build it.
We are taking this radical story to our communities across Europe on a 4,700km, 50 stop, 6 country tour. Our two CNG fuelled vans will be trucking across Europe offering free repairs on busted zippers, rips, tears, buttons and more (we fix all brands). We'll also be showing people how to make simple repairs on clothes that have a second life left in them.
Find your nearest stop on Patagonia.com and on Patagonia's Facebook Page.
If it's broke, fix it!"
While on the road in the Northern Scotland, Patagonia climbing ambassador, Sean Villanueva O'Driscoll reflects on the garments that have accompanied him on expeditions all around the world.
"A piece that is full of patches and repairs has a spirit. It has a story attached to it!" says Sean. The stories we wear are worth hanging onto, repairing and using as long as possible. That's the heart of Worn Wear and the story of Sean.
Share Your Stories! 
Keep up to date with the tour and share your Worn Wear stories. You can submit your favourite stories on your most loved gear over on the Worn Wear Tumblr page . Keep up to date with what's happening out on the road by following Worn Wear on Instagram @WornWear and using the hastag #wornwear . You can also see the next stops on the tour and share info and invite friends and colleagues to your nearest Worn Wear event by checking out the events section over at the Patagonia Facebook page. 
Keep up to date with Worn Wear at the Palace over on our Instagram @thebrokedownpal.