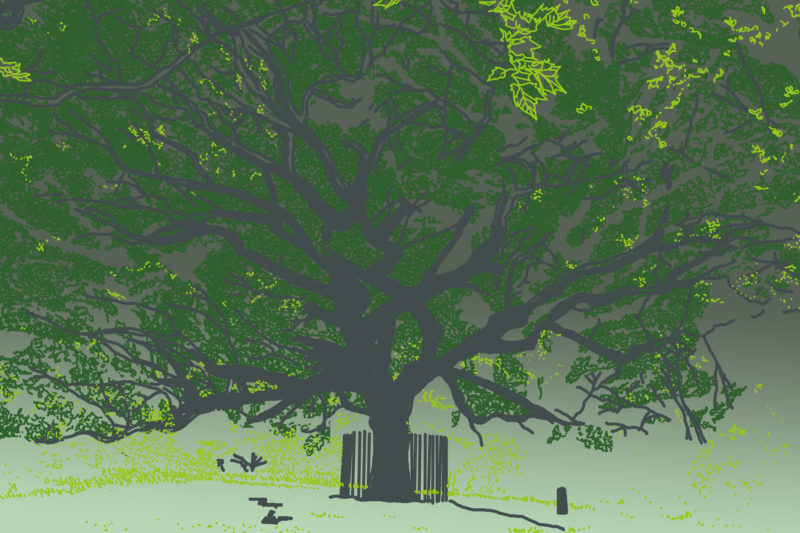 Yes, it's really called that. (Said tree pictured above!)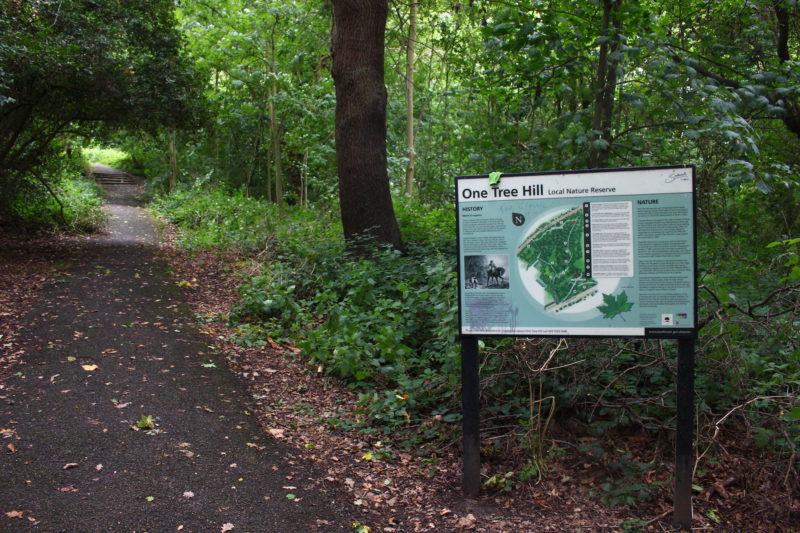 It's pretty easy to miss One Tree Hill, even though the one tree is the namesake for a whole area (Honor Oak Park). It's called this because Queen Elizabeth I allegedly once picnicked under the tree. It's fairly hidden from both sides
You can get to the hill from both Brenchley Gardens in Brockley (keep going past Camberwell New Cemetery and you'll find a small path leading up into the park on the left), and from Honor Oak Park itself. It's got one of, if not the, best view of the city in South London. (In fact, John Betjeman once said the view is "better than that from Parliament Hill".)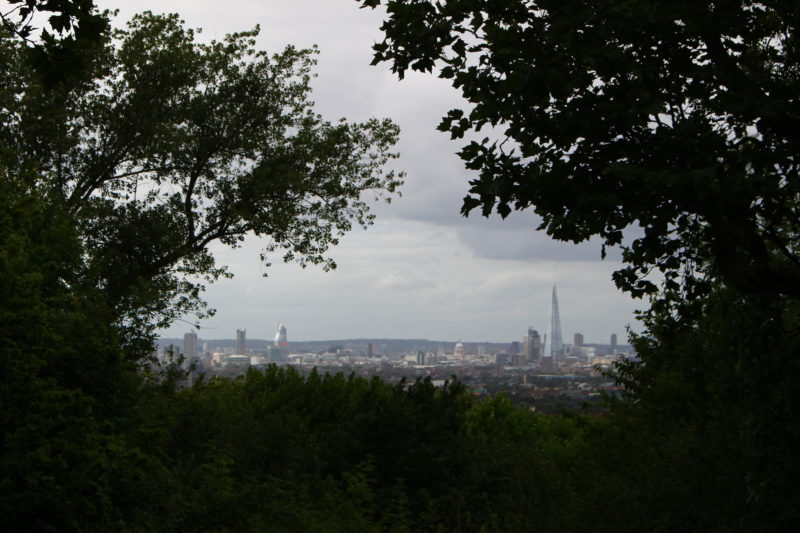 There are various paths that run around the hill. My favourite route is to start off from Brenchley Gardens and explore the wilder side of the park (on the other side is St Augustine Church and Honor Oak Park Station- the best station to reach the park from if you're coming from further afield; it's on the eastern Overground line). It's probably one of the quietest wild bits South London has to offer; this time I bumped into literally one guy and his dog the whole time I was there. Having said that, the top viewpoint is super popular as it's a gorgeous place to watch the sunset from.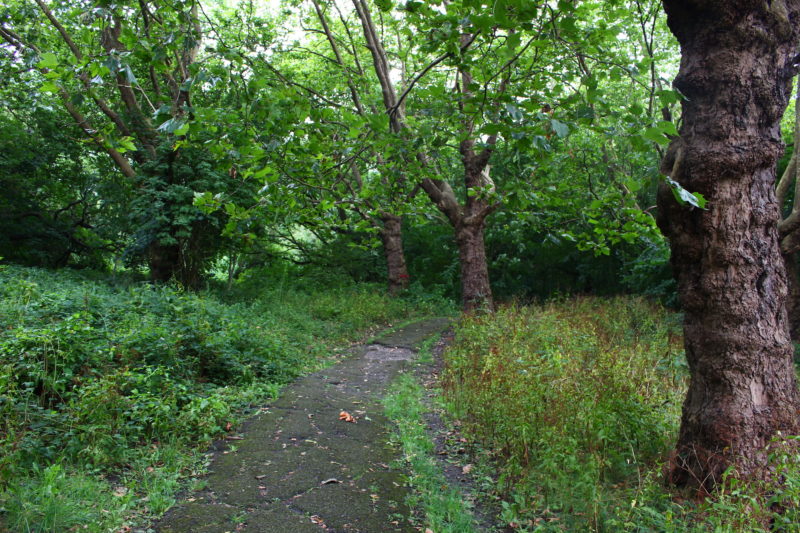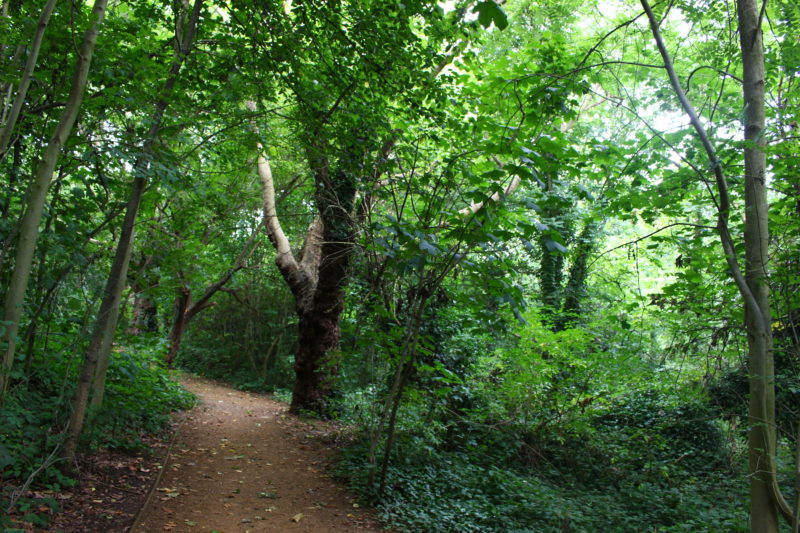 If you continue up the hill, you reach a grassy plateau area, which you can see the church from- up ahead is a signpost; continue past it and you'll reach the main viewpoint which is by far the most popular bit of the park.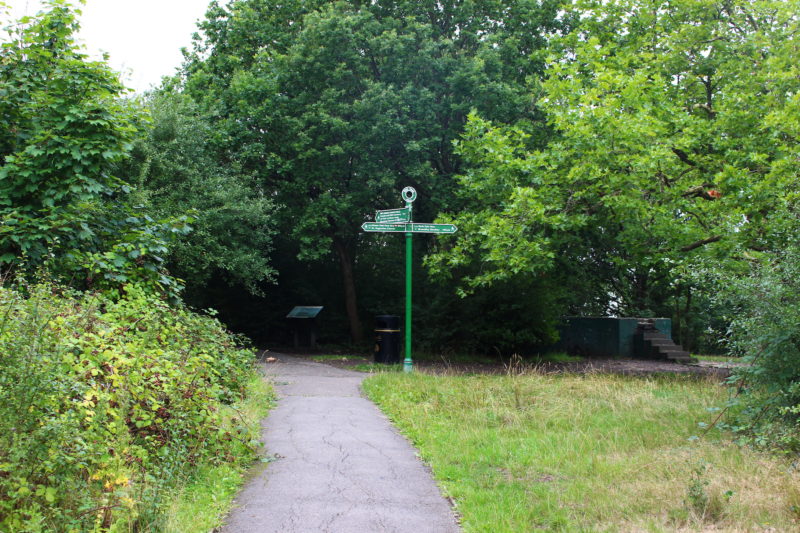 Another interesting point about the hill is the gun platform at the top, left over from the First World War; One Tree Hill was an important lookout post due to its amazing view over the city.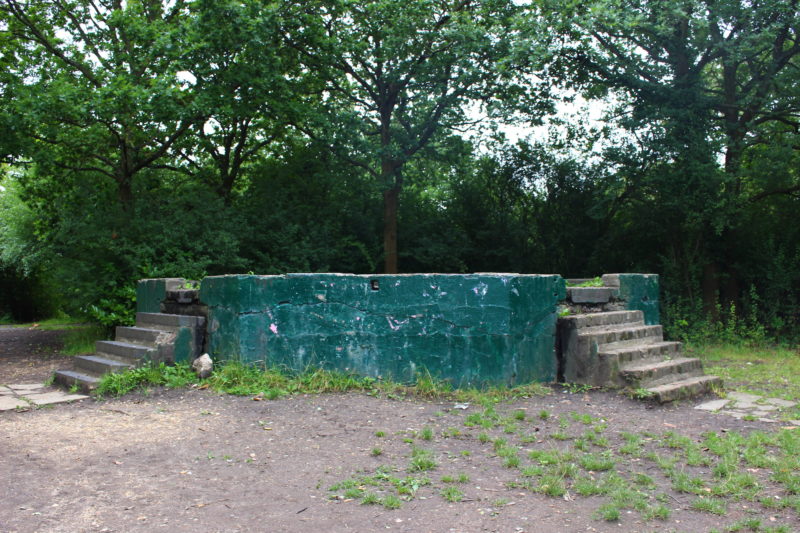 Next time I'll be back for more exploring in the same area; Ladywell Fields, which is the other side of Honor Oak Park.
Rhi x