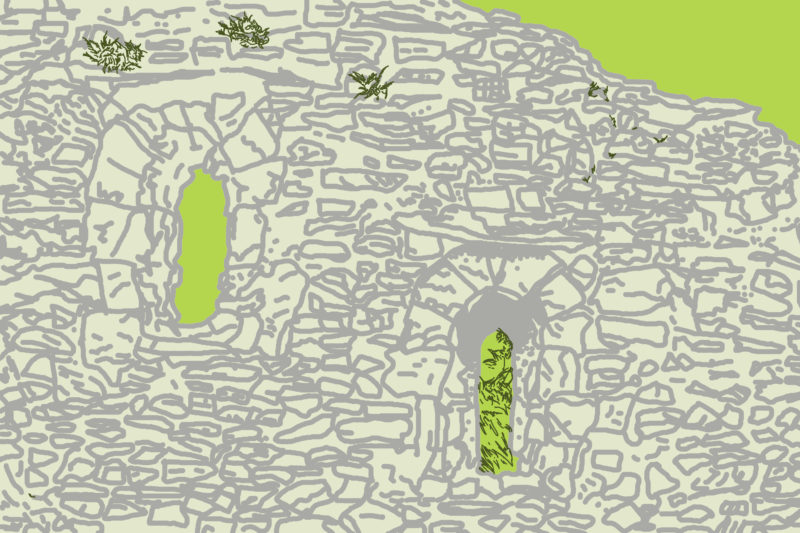 Hey again! This week I've been to another one of my favourite places in the Southeast. Lesnes Abbey is easy to get to from Abbey Wood station, about a ten minute walk. (Trains run every 10 minutes or so from Deptford/ Lewisham, or if you're from up North then Charing Cross/ Cannon Street.) Coming up on it from the footbridge that leads out of the Abbey Wood estate, you can see the ruins of the Abbey.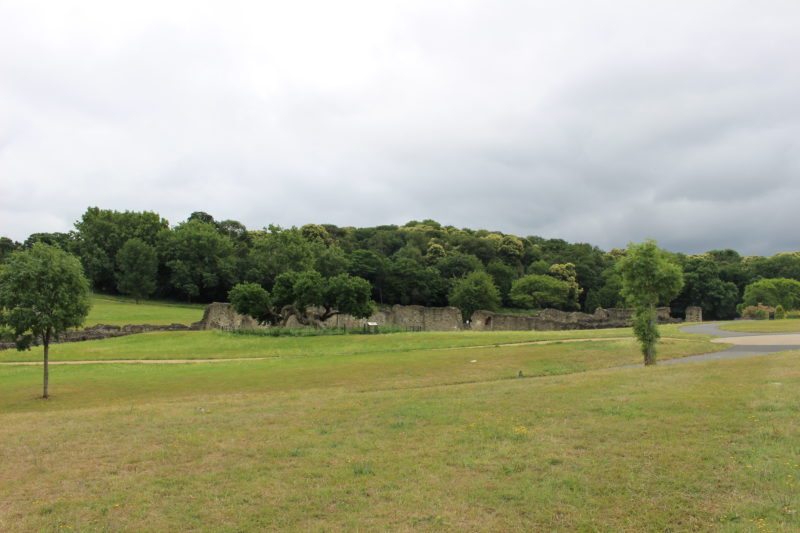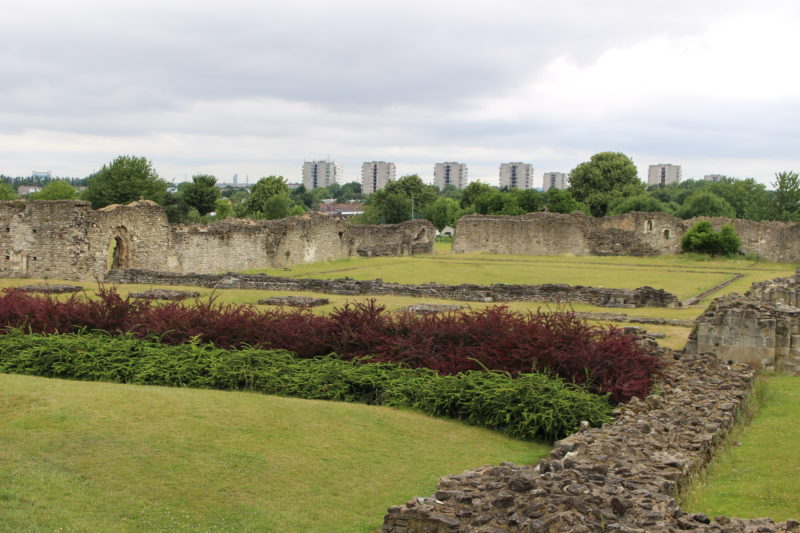 However you feel about Brutalist architecture, the contrast between the blocks of Thamesmead and the Abbey is pretty impressive (and, I think, a bit magical). When the Abbey was founded in 1178, this entire area would have been marshland- and in fact a lot of it was until the 1970s, when the Thamesmead estate you can see in the background was built (mildly interesting fact: the estate is a popular filming location; scenes from A Clockwork Orange and Misfits are set there, amongst others).
A Green Chain Walk runs through the Abbey grounds and into the woods behind (this woodland eventually turns into Bostall Woods, which is pretty much the closest you can get to being in the countryside within the bounds of London). If you take the gravel path leading up behind the Abbey into the woodland, you end up somewhere a bit like this: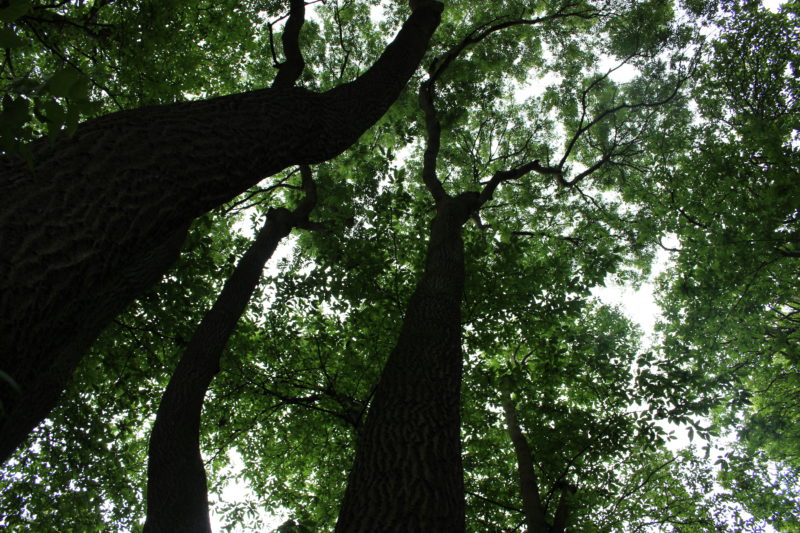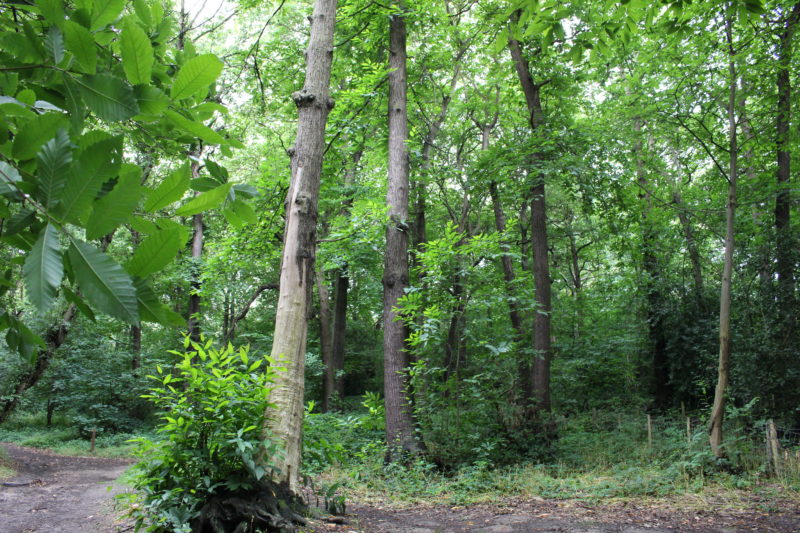 Follow the Green Chain walk signs until you come to a road, then cross it and you're in Bostall Woods. This time when I went, the weather was pretty grey and humid, so it was all very vivid green and slightly drippy. Keep going up the hill into the woods and you'll see a fence ahead of you. This is the perimeter of a small lake; lots of waterfowl nesting and, when I was there, a very enthusiastic spaniel… I find it super peaceful to just sit and watch the lake for a bit.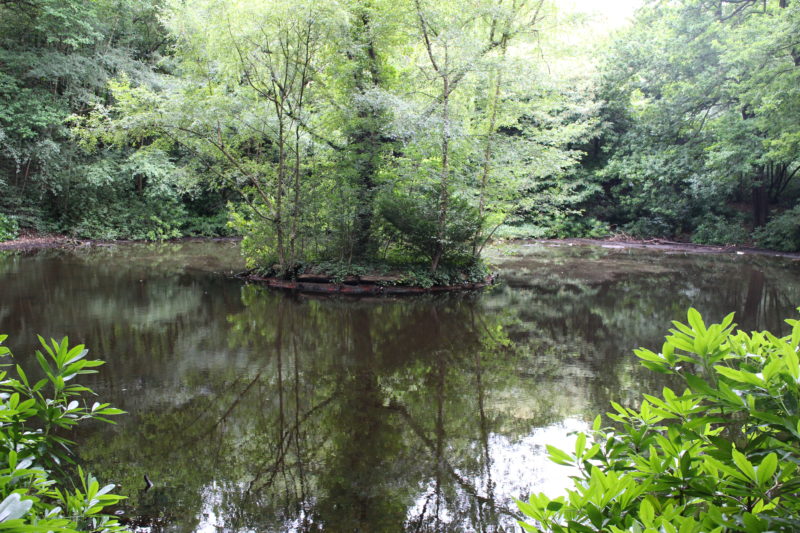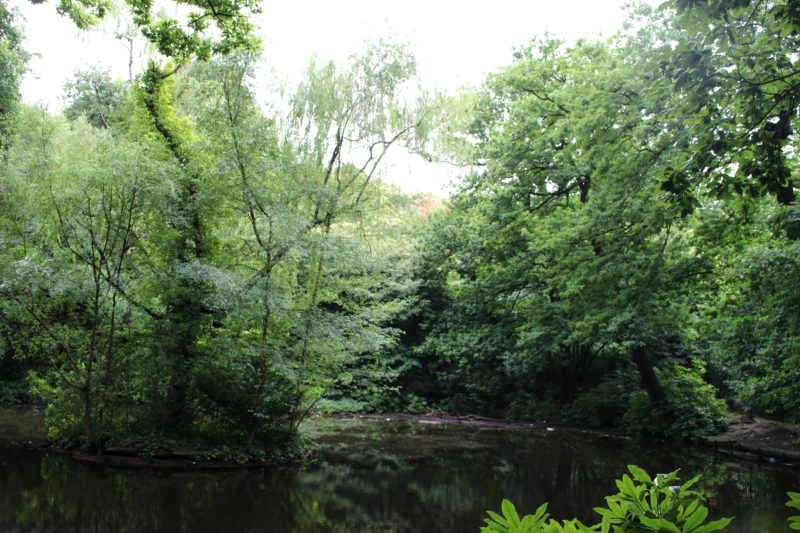 The walk itself extends pretty much forever, judging by the sign (Crystal Palace Park 15.6 miles!) If you keep going through Bostall Woods, and fancy a longer walk, Oxlea Woods is just beyond. The walk continues around the lake.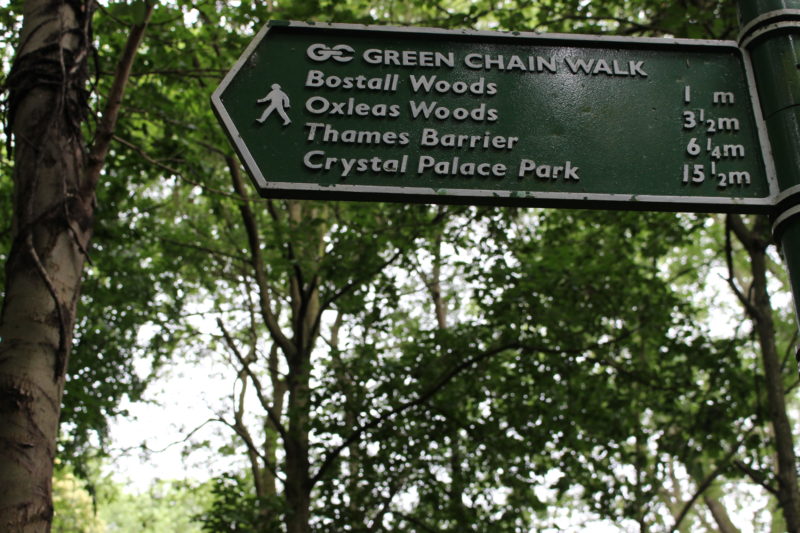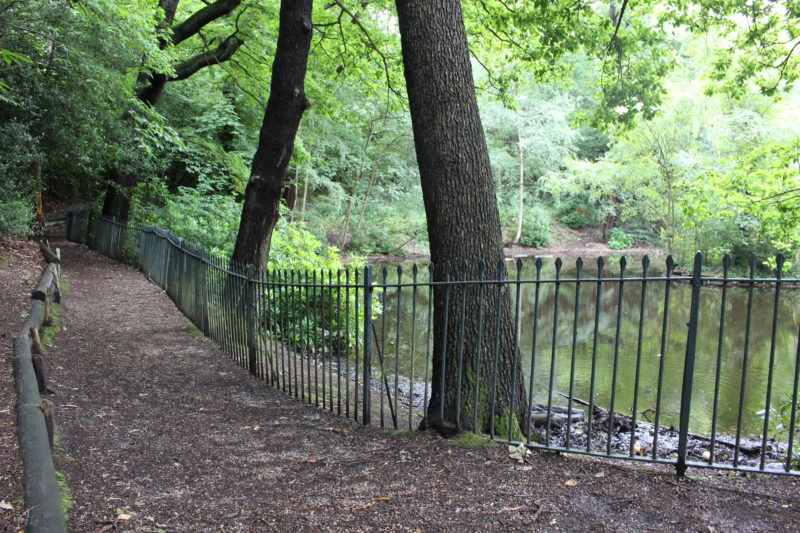 Next week I'll be in Maryon Park in Charlton! 🙂
Rhi x